Raglan
---
---
Dreamview Creamery is a family owned and operated, boutique creamery that delivers real milk to Raglan and the wider Waikato area. Dreamview Creamery is located on the hills above Raglan and overlooks the Whaingaroa Harbour and Tasman sea. The Hill family have farmed the rugged 300 acre property for 20 years and began their farming journey at Dreamview with a 250 cow dairy farm. Originally operating out of a converted container, the business grew to a scale where it required a purpose built, modern facility to enable them to continue to grow and diversify their product range. The new creamery building was therefore designed and built to meet the productivity, performance and stringent food safety requirements needed to support the growth of the business.
The new facility consists of:
Bottle cleaning and loading room
Coolstore
Processing floor
Facilities block and office
Stormwater detention system
New environmentally sustainable septic system
Quality trade waste reticulation and treatment process
The finished facility has allowed a much more sustainable, comfortable and efficient working environment, from which the Dreamview team can grow and develop into the future.
---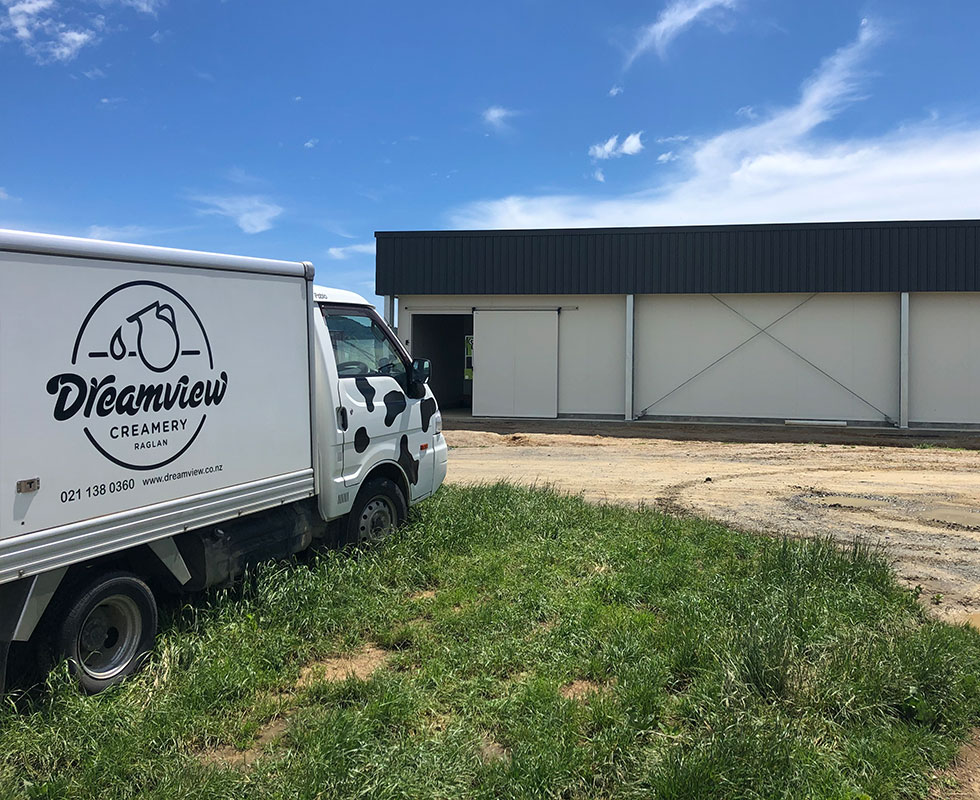 PROJECT SNAPSHOT
---
PROJECT DETAILS
TURNKEY BUILD
200SQM

KEY SUPPLIERS
RAGLAN EXCAVATIONS
MORRINSVILLE PLUMBING & GAS
EUROFLOOR
BONDOR
CULLEN ENGINEERING

KEY CONSULTANTS
BCD GROUP